As a Sarasota native for his entire life, Captain Gus Loyal has been skimming the local waters for more than 50 years. He started fishing as a small boy and today is proud to give fishermen of all ages and skill levels unique and exciting experiences of their own, through guided fishing excursions for Sarasota, Southgate, Bird Key, and Sarasota County, FL sea-goers. With Captain Gus at the helm, you're sure to enjoy shark fishing tours and general large tackle fishing like no other with Charter Boat Shark!
Fishing Excursions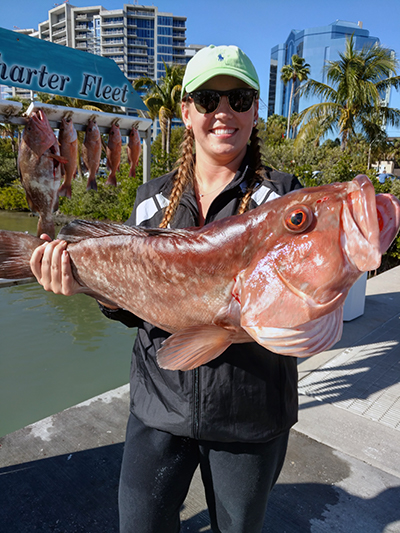 The Shark and Shark2 sail daily from the Sarasota Bayfront, located 1 block from downtown. Our boats sail to various nearby fishing destinations in the Gulf of Mexico, depending on the season or weather. Our goal with our offshore fishing tours is to take you to a fishing spot or two that yield great opportunities to catch some of the many fish varieties of the area.
We offer fishing charters in Sarasota, FL that range from just 4 hours, to extended all-day fishing excursions reaching 10-11 hours. We want to give you the experience you've always dreamt of and will gladly talk with you about the duration and destination before departure.
First-Time Charters
For many of our fishermen, this is their first-ever charter experience. We invite you to ask questions and speak at length with our captains. We strive to provide a friendly, welcoming atmosphere and welcome anglers of all skill levels. We can answer any question you have and provide you with information that makes your charter experience fun and enjoyable.
We also welcome youngsters who are interested in deep-sea fishing tours! Our charters are geared to be friendly to younger anglers and we often find that a day on the water with us is a great experience for them. Fathers and sons or other mentors are always welcome on our boats.
Catch a Trophy
If you're looking for real ocean fishing tours, Charter Boat Shark is ready to offer it to you. Contact us today at 941-365-2161 to begin planning your small tackle fishing charter or to get more information about our boats.